At Bancroft Companies, your satisfaction is our main priority. Since our business started in 2008, quality has been our focus. By working with the best materials in the industry and employing the most experienced and meticulous employees, we are able to deliver solid and long lasting solutions for everyone.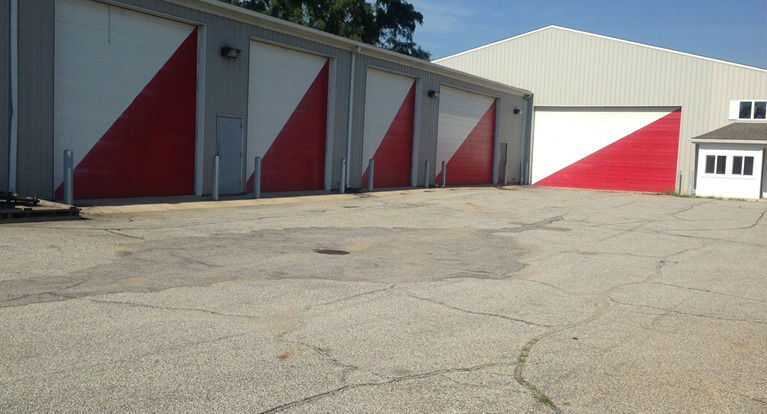 The Bancroft Companies have always operated under strong values aimed at exceeding client needs. Our communication channels are always open—our relationship with our clients begins on the first day of contact, and only ends once they're fully satisfied with our work.
When you hire our services, you can count on us for the results you want and need. Get in touch today, and discover the advantage of working with The Bancroft Companies.
S/T Bancroft Electric is a full service Electrical Contractor. Our focus is on commercial and industrial projects. We provide exceptional service and can incorporate all electrical needs!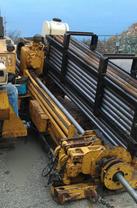 Horizontal Directional Drilling
We currently have two horizontal drill rigs. Our experienced crews have installed hundreds of thousands of feet of electrical raceways and sewers as well as water and steel sleeves.  We are capable of anything from single cable installation to providing 24-inch horizontal holes. We have successfully drilled under roadways, bridges, ponds and rivers. We have also drilled under railroad tracks and buildings with equal success.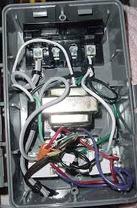 We are a full service electrical contractor. Scott manages a service crew that boasts a client list including the University of Notre Dame and Gurley Leep. We are capable of construction jobs in both the commercial and industrial areas. Please keep us in mind when readying for your next project.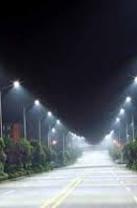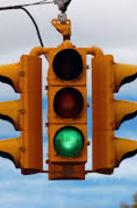 ROADWAY LIGHTING & TRAFFIC SIGNALS
Our crews have installed thousands of roadway and parking lot lights. We have developed some innovative techniques that allows our firm to be very competitive and cost effective. We are INDOT pre-qualified and can complete any sized roadway lighting project on time and on budget. Our signal technicians have up to date IMSA certifications and have completed new intersections and retrofits from the Illinois state line east to Elkhart County. Our firm has traffic signal technicians with up to date continuing education.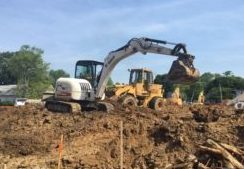 Excavation and Site Utilities
"I thought you guys were electricians"
Our crews have been involved in underground installations of all things electrical for many years. We have installed conduit systems and duct banks using all means and methods imaginable, from shovels to Horizontal Directional Drilling.